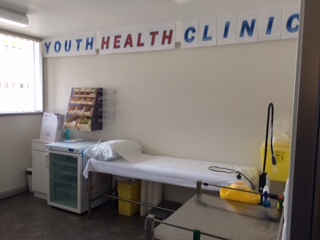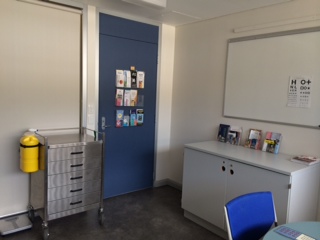 Lake Munmorah High School are proud to partner with Central Coast Local Health District to offer a Youth Health Clinic within our school site. The Youth Health Clinic is an exceptional example of health and educational agencies combining to provide outstanding well rounded health care to young adults. This partnership, established in late 2014, is a ground breaking initiative as it is the first Youth Health Clinic located on a NSW Department of Education school site.
The Youth Health Clinic operates every Wednesday of the school term from 9:30am to 2:00pm. Students from age 14 and above have access to the service by appointment only. A Local Area Health nurse and private practice doctor operate this medical service. All consultations conducted in the clinic are bulkbilled.
The cost of prescription medication is charged to CCLHD in partnership with local pharmacies.
The Youth Health Clinic provides a stable and supportive environment in which young people can access appropriate health care treatment. The Registered Nurse attends to all follow up care between appointments and liaises between services. Young people have access to a variety of allied health services provided by Youth Health CCLHD free of charge (e.g. Psychologists, Social Workers, Aboriginal Health Workers).
 
Students can formally request an appointment by seeing Ms Racquel Hassett or any teacher located in the Wellbeing Hub.
The Youth Health Clinic can assist young adults from age 14 to 24 with a range of medical conditions including:
* general health concerns like acne, period pain, sporting injuries, sleeping difficulties etc
* mental health – stress, anxiety, depression
* relationship problems
* drug and alcohol problems
* sexual health, contraception and pregnancy
* grief and loss
GP's respect your privacy, they won't discuss your issues with your parents or anyone else unless you give them permission to do so. There are some occasions where they have to by law, release information but these are extreme circumstances.
We appreciate that some parents / carers may have concerns or questions regarding the services provided and student access to the clinic.  
Please don't hesitate to contact the school on 43581411 for more specific information; further detail about the medical service can be found at http://www.cclhd.health.nsw
If you have objection to your child under the age of 18 attending the clinic (at any time) please contact the school on 43581411 so that your wishes can be formally recorded.